Our Chosen property expert will visit your home to discuss how we can work with you to achieve the very best sales price, with the least amount of fuss. We will explain the process clearly and set out how we feel the property should be marketed.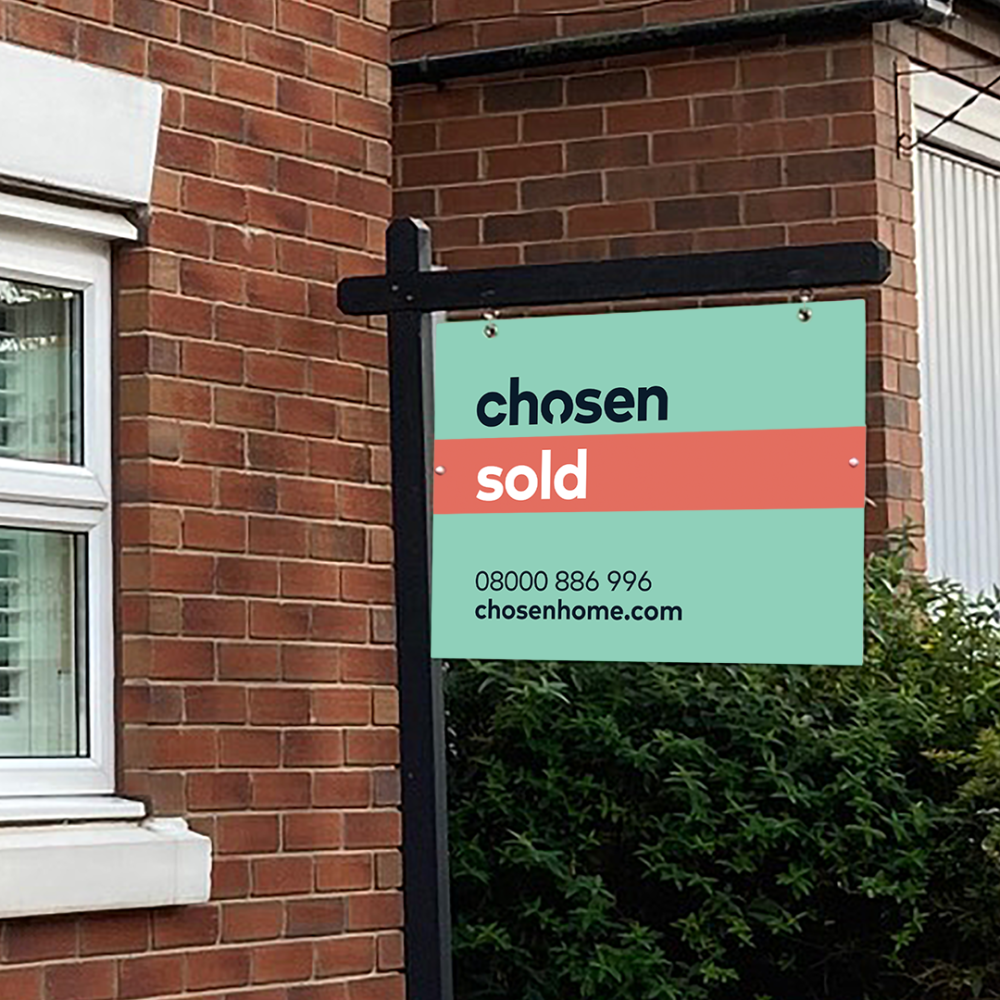 When selling with Chosen, your property will benefit from exceptional photography, a virtual 3D tour and premium floor plans. We can also provide video and drone footage, ensuring all your Chosen features are showcased. All of this will be completed in a single visit, so we don't take up too much of your time.
If you like we can even arrange an EPC if you don't have one.
We will ensure that your home is on the market within 24 hours of approval, across all the major property portals and our social media channels including Facebook and Instagram.
Thinking of selling? Sell your house for free with Chosen. call us on 0121 222 1180 or email us at team@chosenhome.com
Calculate your savings and compare the amazing benefits of using Chosen
Compare Agents
Professional Photography as standard
Availability outside office hours
Professional Photography as standard
Availability outside office hours
Professional Photography as standard
Availability outside office hours
* Based on a survey of 20 leading Midlands estate agents – October 2020
Totally Different Estate Agency Experience This is our 5th move and to be honest, my opinion of estate agents wasn't the greatest but Chosen Homes have completely changed this for me. They have been incredible. Everyone we have met has been so professional and lovely. They go over and beyond, genuinely putting so much time and effort into marketing our property and achieving 2 offers in under 2 weeks. It really feels like they have your best interests at heart but are also respectful to the buyer and make the whole process a positive experience. Nicki and Rob have always been honest and transparent and you feel like you are always informed. They have taken care of everything for us and we are so glad we 'chose' Chosen. Nicki taking over the viewings for us was so helpful and I think made such a difference- it literally is an entirely different estate agency and we cannot recommend them highly enough. Thank you so much Nicki, Rob, Immie, Paul and Richard – you've been amazing.

– Mrs K, Sutton Coldfield
Our clients are saying great things about us
At Chosen we use cutting edge technology to showcase your home in the best possible light. As an addition to our beautiful photography, the Matterport 3D camera creates immersive virtual 3D tours of your home. This allows us to reduce the number of viewings by ensuring those who attend know what to expect and are keen to buy.
Guide To Selling
Prepare Your Home
We've written a handy guide to help you prepare your home for viewing so that it will be seen in the best possible light by potential buyers.
Read Our Guide