For an elderly relative or friend, moving house and onto the next chapter of their lives can be a daunting and emotional experience. It maybe that their beloved family home is just too big for them and they need to downsize to an easier more manageable arrangement.
As a Sutton Coldfield estate agent we deal with a vast cross section of ages across the property ladder but I feel that whatever the customers requirements, it is important that time, care and tact are taken into consideration – after all, we are dealing with humans here and often their most important purchase.
During a recent sale for Chosen Home, I liaised with the daughter of the vendor to save any unnecessary stress being placed on their relative. All involved were extremely grateful for this.
Here are a few pointers to think about when an elderly relative or friend is moving house.
Location
A move in the twilight years could be a final move, so it's important to think carefully about their needs. Consider the area, can they walk to local amenities, Is it close to family, is there a doctors surgery close by? Is it on a bus or train route?
Size matters
For a lot of elderly homeowners, the next home is likely to be smaller than their existing home. Look at what furniture they wish to keep and take with them, will it fit in to the new property?  How will they dispose of the furniture and possessions they no longer require?
Clearing out
It can be very easy to just move 'stuff' from one home to another, it is a good idea to have a clear out before move day. Disposing of all old paperwork that has mounted up over the years. Digitalising old photographs saves having to take hundreds of bulky albums with you. Located in the heart of Mere Green is Frost Photo Centre who have many years of experience in this (www.frostsphotocentre.co.uk)
Be respectful
When it comes to letting things go, try to help your relative make their own decisions. They may want to make sure that their treasured possessions are going to a new home. While you may think that their Encyclopaedia Britannica collection is ready for the skip, it may well be cherished. It may be less painful for them to see treasured items go to family, friends, or their chosen charity, rather than auctioned off on eBay.  Sutton Coldfield has a number of excellent charity organisations that can help with house clearances.
Have fun
Getting the whole family involved can help make sorting out belongings a more enjoyable experience. If you can, have a photo slideshow scrolling while you work, play your relative's favourite music, and reward your efforts with a family meal at the end of the day.
Enlist experienced experts
On moving day itself, consider choosing a removal firm experienced in helping elderly people move home. A packing and unpacking service can lessen the load and help make your relative feel settled more quickly. Chosen can recommend Robinsons, a family run removal company that have been assisting estate agents in Sutton Coldfield and surrounding areas for many years.
(robinsonsrelo.com)
We've been helping elderly property owners move home in an around Sutton Coldfield and as a Sutton Coldfield estate agents we understand the importance of treating seniors with care and respect.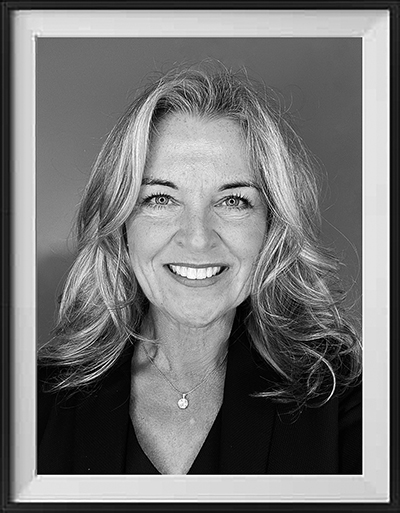 FOUNDER & SALES DIRECTOR
Nicki Ash
At Chosen, the buyer pays our fee so to you the seller, it's completely free.
Find out more about our unique home selling model, or request a free expert home valuation.