Local Knowledge, Listening and Loving What They Do: The Secrets To Chosen Home's Success So Far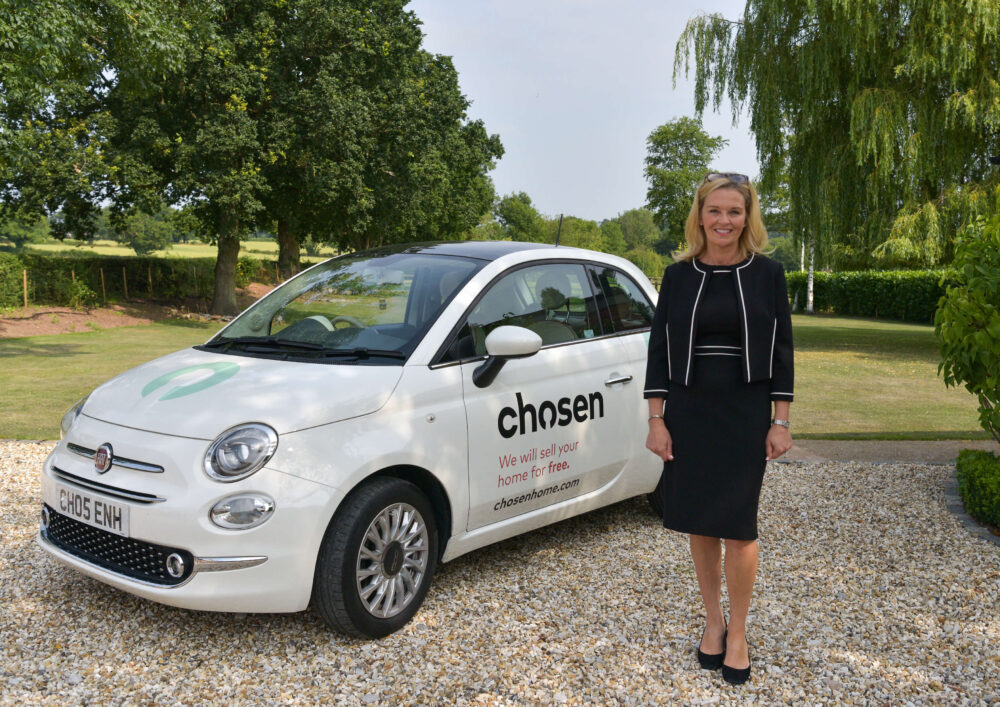 As award-winning Midlands estate agency Chosen Home looks to implement its expansion plans in 2022, the business has reflected on the success it has enjoyed since its launch in September 2020, with director Nicki Ash citing its willingness to respond to client needs, a flexible approach and a strong knowledge of the local area as the key secrets to its success.
Nicki said that when she and her fellow directors formed Chosen Home, they took on board the feedback of hundreds of former clients from previous roles to ensure the business delivered a first-class service, ensuring that every detail was considered.
"The key issue I wanted to focus on was communication. Unfortunately estate agents have a reputation for following their own agenda rather than that of their customers. We pride ourselves on consistent, excellent communication – our clients know exactly what we're doing, when, and have an immediate progress report, so that they are involved at every stage of the sales or purchase process.
"It's crucial to listen to a client and look to fulfil their requirements, not just go through a box-ticking exercise of showing a buyer all of the properties on our books, and that's where having spent my whole life living in Sutton Coldfield has works in my favour. Knowing the area back to front means that when someone has an area, or a school, or a specific house-type in mind, I can use that knowledge to hone in on the appropriate properties to suit them.
"Listening is essential, and I think that's part of the reason we've received consistent five-star TrustPilot reviews: I know from experience now the most common questions I'm going to get asked by a potential buyer – Where is the boiler? Which parts of the garden get full sun, and at what time of day? – so I always spend time with a vendor to get the answers to all those questions in order to host an efficient viewing and respond to all the enquiries I'm likely to get about a property, and I've worked with my colleagues to ensure they do the same.
As far as Chosen Home is concerned, the job isn't done until the new owner has the keys in their hands. Recently, we have been working with our clients to speed that up – as anyone who has bought or sold a property will testify, one of the biggest hold ups in the journey is the legal process, so one of the biggest tasks we've taken to undertaking is to handle the contact with solicitors ourselves in order to get those deals over the line," she added.
Nicki said that the business, which initially launched with a unique sales model whereby the purchaser pays the sales fees as opposed to the vendor, has honed the way it operates to make it more flexible, coining the phrase 'You choose with Chosen' to decide how the agency's fees are paid.
As the company looks to 2022, it has its eyes on growth, without compromising its principles.
"Those principles have secured us some prestigious awards – earlier this year we were presented with a gold accolade in the British Property Awards, which acknowledge outstanding service within the estate agency sector, and this month we picked up the Disruptor Of The Year Award at the West Midlands Business Masters; the annual leadership awards held by news site The Businessdesk.com recognising the achievements of new and established companies across the region, an award we really wanted to win as it summed up exactly what we set out to do when we launched last September; disrupt the marketplace, shake up the sector and change the way people buy and sell houses for the better.
"We plan to continue to do just that, and we plan to grow the contents of our trophy cabinet, as well as our business, over the next year," she said.
Thinking About Selling Your Home?
At Chosen, the buyer pays our fee so to you the seller, it's completely free.
Find out more about our unique home selling model, or request a free expert home valuation.