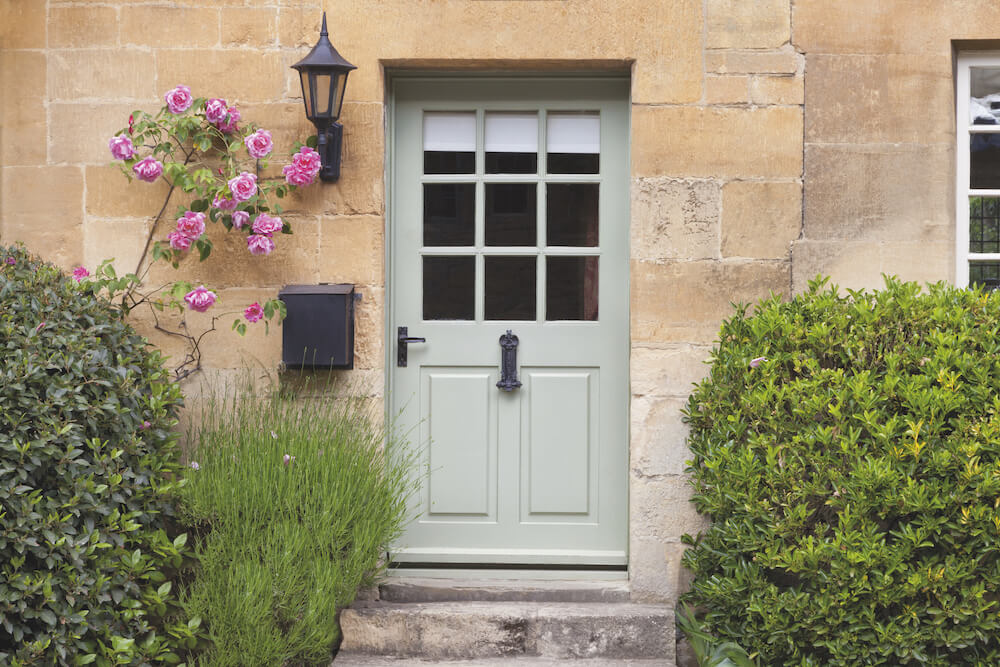 Preparing your home for viewings
As a homeowner, it's so easy to overlook little things that you've grown accustomed to that could be a turn-off to buyers looking for their dream home. We're here to help with preparing your home for viewings.
There's no need to spend a fortune turning it into a show home, but we really recommend spending a bit of time prepping your home so that you genuinely believe a buyer will find it appealing.
Our Chosen team of property experts have put together these top tips to showing your home in its very best light.
Outside
First and last impressions count the most when it comes to a viewing. Your driveway and front garden will be the first thing that viewers see, so it's best to make a good impression from the start.
Make sure the lawn is mowed regularly and that you've got rid of all those pesky weeds. A buyer can take a messy garden as a sign of a homeowner who may not have maintained the rest of the property very well either.
Are your gutters clean and not blocked?
Are your windows and external doors clean and are there any 'blown' units in your double glazing? Replacing blown units is a lot better than the buyer thinking they need to replace the windows.
Ensure there aren't any uneven paving slabs or trip hazards.
Can people see your house number or name clearly?
Do you think a bit of outdoor lighting or a welly stand would give the right impression?
We often think of doing a deep clean on the inside of a house prior to selling, but we recommend considering an external deep clean too. This could include jet washing the drive and if necessary paying a gardener for a day to provide a general spruce up. Sometimes buyers opt for new builds because everything looks so clean and manageable – but prepared properly, older properties can also come across as immaculate and manageable.
Would a couple of nice pots frame the door nicely? What would you be looking for if you were approaching a potential home via the driveway?
Inside
Look at your home through a buyer's eyes and consider what would impress or disappoint you if you were in their position. For example – repair cracks in the walls, touch up paint and repaint altogether where necessary (in a neutral colour), replace blown light bulbs, fix leaking taps, fix doors and drawers that don't open or close properly, replace old and worn cushion covers, bedspreads and curtains or simply ones that have garish colours and patterns.
We mentioned earlier that first impressions count – Can people get into your home easily or are there shoes, coats and bags in the way?
De-clutter. You've probably accumulated a lot over the years and now's the time to either throw them out, give them to charity or find proper, neat places for them. Don't be tempted to shove them into overflowing cupboards though – this can give the impression that there is a lack of storage space. Don't forget to de-clutter the garage too!
Spring clean – We're not talking about a quick once-over, serious attention to detail is necessary here. Clean the skirting boards, clean the windows (inside and out), dust light fixtures and furniture. Vacuum, get rid of cobwebs polish taps and mirrors, clean out the fridge, bleach tile grout and scrub the oven clean – it may sound excessive, but prospective buyers are notoriously nosy and judgmental!
Control your pets and don't allow them to run to the door to greet the viewer. If possible, remove pets altogether when you're showing your property. Ask a friend or family member to take them off your hands for a while, or better yet, take the dog(s) for a walk yourself and let us do the viewing for you. Make sure that dog beds are washed regularly, and if possible, open the windows and light some scented candles to mask any potential poochy pongs.
Light it up – One of the top things people look for in a new home is lots of natural light. With this in mind, replace dim light bulbs with brighter ones, don't just open heavy, dark curtains – change them for a lighter pair or pull them down altogether and put some blinds up that can be fully opened for viewings. In areas of your house that are particularly dark, install some extra light fixtures or add some stylish lamps. Repaint darker rooms with light coloured paint and prune any trees or bushes that are stealing light from inside the house.
And don't forget, if you need some help with the final polish in preparing your home for viewings, we have a Chosen team of experts who can help to get everything gleaming. Your agent can discuss this with you when they meet you at your property.
Extremely happy. Could not be more pleased with Chosen Estate Agents. Rob and Nicki have been professional, friendly, extremely communicative and efficient from day one. Our house was sold within 7 days of it going on sale. Would recommend Chosen to anyone selling their home.

– Miss F, Sutton Coldfield