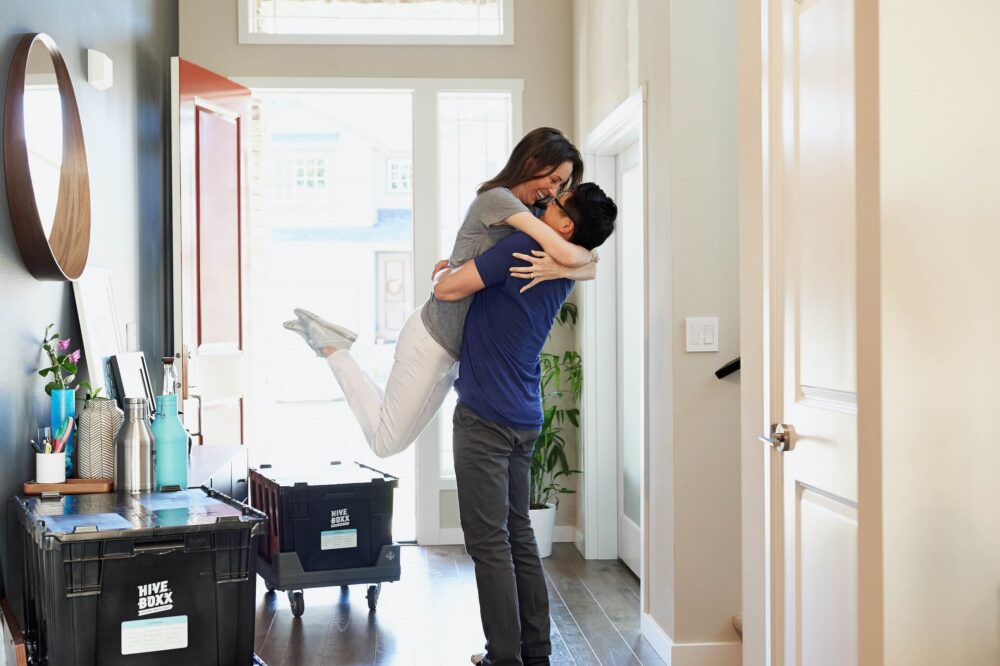 First time buying can be daunting, we've got you covered
Nowadays people become first time buyers at all ages and stages of life, it's not the traditional newly-wed buyers – some have moved locations for work and others having stuck to renting until they feel it's the right time to buy.
Our team of Chosen experts reckon now is a great time to buy your first home as the Government has issued a stamp duty holiday lasting until March 31, 2021. The Government predicted that changes to stamp duty would help 95 percent of first-time buyers in England and Northern Ireland and up to 80 percent in London.
No pressure
Take buying your home at your own pace and don't let anyone put you under pressure. Take your time to gather all the facts and advice that you need to make a really informed decision. Gather your team of experts – Chosen Home can recommend a number of plain-talking and professional solicitors, mortgage advisors and removals companies.
Location, location, location
Finding the right home to match your budget is the first priority. But try not to compromise too much on your location – if you move out too far from your dream location, will you realistically get back into the area that you lusted after originally? Would it be better to take a smaller property as near to your dream location as possible and consider it a first step? Make some compromises but not too many!
Get saving savvy
It's not uncommon to move back in with your parents while you save your house deposit. Cut back on unnecessary spending and try to keep a tally of your daily spends. The experts at www.moneysavingexpert.com recommend you try to avoid applying for credit in the three months before getting a mortgage – it could hinder your score and lead to rejection. Some recommend at least a six-month gap, to be absolutely safe.
House hunting
Register with the main property portals and set up alerts when a home in your price range goes on sale. But don't leave it there – be proactive and stay in contact with your agent. When you go and see a property, check online how much similar homes nearby have sold for and take a list of questions with you so you don't forget anything vital, for example: how long is the lease, how much is the ground rent?
Ask the experts
While you can now increasingly carry out most of your mortgage application online, as a first-time buyer you might want the reassurance of speaking to an expert over the phone or even face-to-face. When you apply for a mortgage, the lender will assess your affordability by looking at your annual salary and any other income you receive, as well as all of your outgoings, including credit card and loan debts, household bills, childcare, travel and general living costs. The lender will also check your credit history with one of the online specialists such as Experian.
Credit where credit's due
If you're thinking of buying a home, you'll need a credit rating that's good enough to secure a mortgage. Your credit rating (also known as a credit score) is a snapshot of how you've managed money in the past – including past borrowing, repayments, how much of your available credit you routinely use, how many payments you've missed and several other factors to create a score. Most also want at least one utility bill in your name at your current address, and your presence on the Electoral Roll. With all this organised you can apply for a mortgage offer in principle, which is basically a pledge to lend to you as and when you find a property, which will convince estate agents and vendors that you are a serious bidder when the time comes.
Making an offer
Unless you have evidence that it is overpriced, don't start off with a really cheeky offer which will only alienate the vendor. If your offer is accepted it is still not quite time to celebrate just yet. This is when your solicitor should swing into action, going through the various checks for any problems, ordering council searches and booking in a survey. Don't be afraid to chase them on progress.
And if you need some help sprucing up your new home, we have a Chosen team of experts who can help you. One of our experts would be happy to discuss first time buying with you.